On Friday 14th October, The Guild of Property Professionals walked away with the coveted ESTAS award for The Best Agency Network as rated by home movers across the UK, based on the average ratings achieved by all participating Guild agents using the ESTAS review platform.
Iain McKenzie, CEO of The Guild of Property Professionals, said: "We are elated to have once again received this award, recognising our Members' integral contribution to the property industry. We have a passion for independent property professionals and are continuously striving to ensure that our Members have the tools, services and support they need to thrive and deliver exceptional customer service, in any market condition. Our goal is to help our network excel, to grow their market share and revenue, while also saving on costs and remaining compliant. These are the avenues that drive our decisions as an organisation and continue to steer us true. We are extremely pleased to know that our Members are delivering a fantastic service for their clients."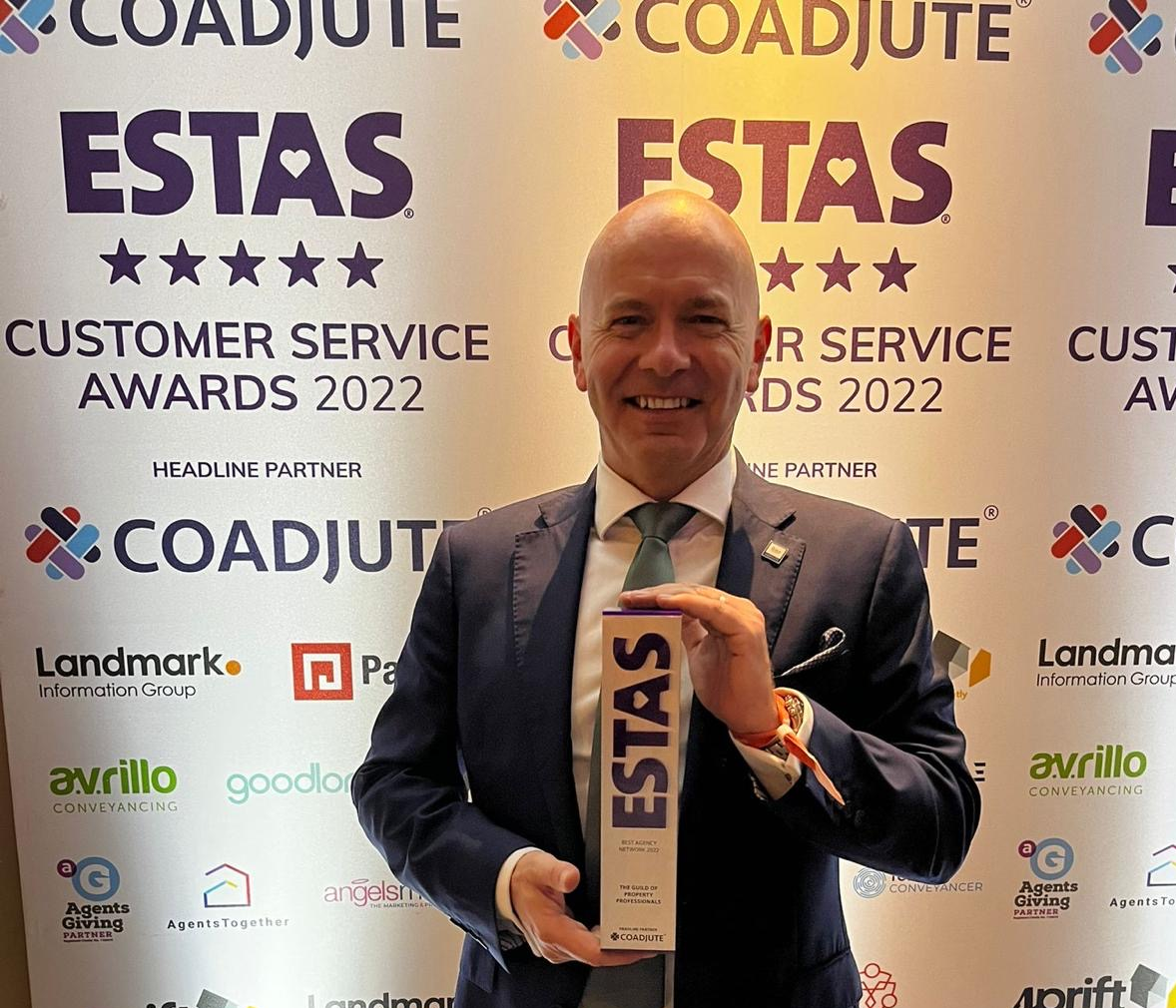 This year the ESTAS celebrates their 19th year of showcasing some of the industry's best estate and letting agents in the UK based purely on feedback from customers who are asked a series of questions about the service they have received from their agent.
In addition to the Best Agency Network 2022 award, Guild Members received 66 ESTAS, achieving 73 awards in total including multiple regional and overall best-in-country awards.
McKenzie notes that the past year has had many ups and downs with growing economic pressure, interest rate hikes and the cost-of-living crisis impacting many households. Throughout everything, agents have risen to the occasion and been on hand to assist people move. "The ESTAS gives us an opportunity to reflect on the amazing work so many agents have done over the past year and celebrate those property professionals who have excelled and provided a phenomenal service to their clients. The fact that the winning agents are selected purely on the service they deliver, makes the ESTAS that much more special. I don't think there can be a greater honour in the industry than to receive an award that is judged by those standards," he adds.
Simon Brown, Founder of The ESTAS, said: "We believe that customer service should be at the heart of everything we do within the industry. We understand how hard it is to deliver exceptional customer service, which is why we commemorate agents and property businesses which are committed to providing amazing service. The ESTAS review and awards platform helps agents generate consumer trust."
McKenzie says that it is a fantastic achievement for our Members to have been recognised at the ESTAS.